Building the Best...
Founder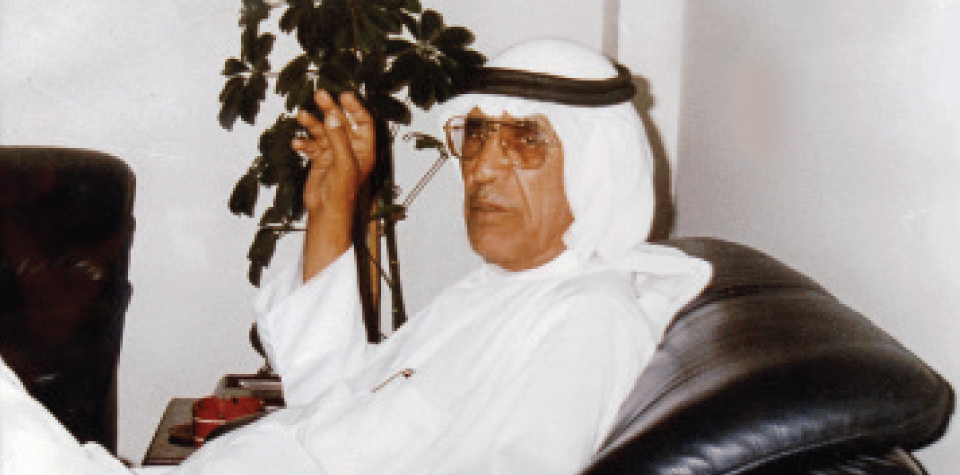 LEGACY
From its genesis in Kingdom of Bahrain, Saleh Abdulla Kameshki & Sons B.S.C (c) has grown into a multi-service company providing services in the different sectors of business.
The development of the company's outstanding status can be traced back to the foresight of its Founder Late Mr. Saleh Abdulla Abdulrahman Kameshki who relentlessly sought for subsequent lateral expansion into ventures complementary to the core business on which it was founded. His investment into the second generation lead to further development of the company achieving greater success over the years.
He focused on a vision to establish and maintain creative and dynamic infrastructure dedicated to providing exceptional value, service and integrity to our clients. Initially established in 1955, SKC are a progressive and innovative organization, which subsist in implementing new ideas and approaches.
Late Mr. Saleh Abdulla Abdulrahman Kameshki's commitment to integrity from the first step to the last detail has grown our company from humble beginnings to one of the premiere construction organisations.
Our journey started as a family-owned business to our current operation becoming one of the most successful construction contractors today, we've maintained the same values, and our results speak for themselves.
It is in the ability to survive and grow as a family-owned business, or in the way we have fostered loyalty among generations of employees and clients.